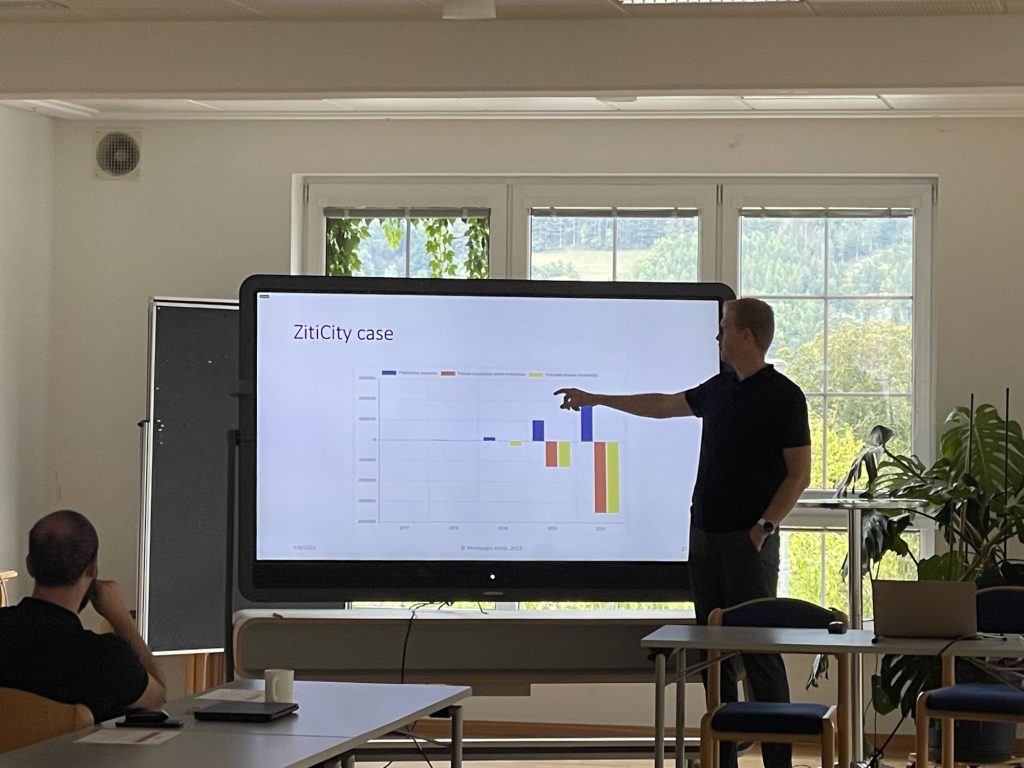 Our fourth and last day of lectures added a little twist to the academic program of this final week of the DDM4SME Summer School 2022. While the last days focused on current legal issues in the digital economy, today Prof Austė Kiškienė, rector of KSU Vilnius and Prof Mindaugas Kiškis, also affiliated with KSU, focused their lectures more on the management related issues. This emphasize the approach of the DDM4SME project that it is of high relevance that legal education in the digital age must also lead to the understanding of respective business strategies.
The lecturers introduced the students to the concept of innovation management with a strong focus on real-life examples. Afterwards, different strategic to IP rights were presented and the participants discussed if IP rights which impact the ongoing technological advancement has on the value of IP.
After this last session of lectures, everybody was looking forward to the wine-tasting evening at our accommodation. During the event also the winner team of the DDM4SME Video Challenge was announced and new friend celebrated our last night in Reichenau.