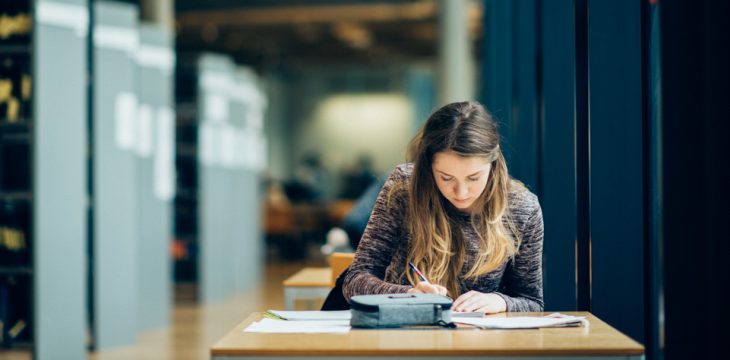 In a data economy, businesses have large amounts of data available that enable them to make data-based decisions (Data-Driven Management, "DDM"). This applies not only to tech companies, but increasingly to data-intensive SMEs and Start-ups. More often automated systems (e.g. Artificial Intelligence) are used to prepare or make business decisions on the basis of data or in the context of innovation processes. However, various legal issues arise from the different stages in the data life cycle. Thus, data-driven decision making and data-oriented businesses require a broad spectrum of competences and skills: An intertwined technical understanding, management know-how and profound legal knowledge is required.
Against this background a consortium of four European Universities – Danube-University Krems (Center of IP, Media and Innovation Law as lead coordinator), Georg August University Göttingen (Germany), Masaryk University Brno (Czeck Republic) and Kazimieras Simonavicius University Vilnius (Lithuania) – is highly committed to jointly develop a new multinational LL.M. program based on the manifold needs of a transnational data economy.
It is the objective of the envisaged LLM program to provide High Potentials and Professionals with consecutive higher education in the field of Data Economy Law. The program covers potentials, challenges and (legal and societal) risks of data-driven management and data-oriented business models. Knowledge will be provided on the legal, societal, technical and organizational dimension and on how to implement the acquired knowledge in order to avoid risks and drawbacks (e.g. liability and discrimination). Legal modules will especially cover IT- and IP-Law, Data Law, Privacy and Data Protection, Trade Secrets, Competition Law and Transnational Business Law. The program will offer higher education that fosters employability of its students and increases competitiveness of (start-up, small- and medium-sized) businesses.
Key Facts of the LL.M. Program "Data Economy Law"
Consecutive Master of Law
Workload / Credits: 60 ECTS
Duration: two semesters on a full-time basis (modular form)
Learning Format: blended learning; all lectures will be held in dual/hybrid mode.
Target Group: The program aims at high potentials, who would like to focus their future consulting practice on legal issues of data-driven management and the development of data-oriented business models, and at professionals, who have already gained practical experience and would like to extend their knowledge based on scientifical higher education.
Admission: The program is generally available to persons holding a law degree (graduate level – NQF 7) or a degree from any other field of science (graduate level – NQF 7) plus fundamental (practical) legal knowledge.
Main Contents of the Curriculum
Fundamental Knowledge (25 ECTS)

Business Management and Digital Economy

Societal and Ethical Aspects of the Data Economy

Transnational Business Law

Data-Driven Management and Law (17 ECTS)

Data Rights in the Data Life Cycle

Data-oriented Business Models

Data-driven Business Management

Innovation Management and IP Strategy

Data-related Compliance and Risk Management

Master Thesis (18 ECTS)